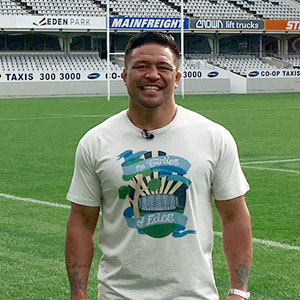 Keven Mealamu
Keven Mealamu is a former All Blacks and Blues rugby player. He made his provincial debut for Auckland in 1999 against North Harbour. He first played for the Blues in 2000, but had a stint with the Chiefs in 2002 – the same year he debuted for the All Blacks.
Keven is a regular visitor to the New Zealand's national stadium.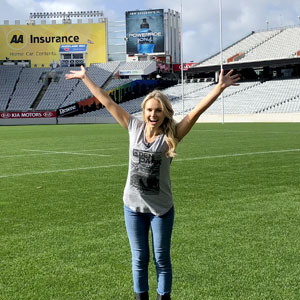 Kim Crossman
Kimberley Crossman is a Kiwi actress, author, producer, writer and presenter. She also happens to be gunning for total world domination. She's likely to do it, too, given her wide array of talents and fearlessness that knows no bounds.
Kim is a big supporter of Eden Park and always pops in for a visit when she's back in New Zealand from her current home in LA.
"Eden Park holds a special place in my heart as it is often the location of great family memories and quality time. I love all the events that Eden Park puts on for the wider community and I hope to see the park hold bigger, non-sporting events in the future because it really is an iconic venue."
Lizzie Marvelly
While Lizzie Marvelly traverses many diverse paths, her journey started with her love for music. Discovered by Frankie Stevens and her famous uncle, Sir Howard Morrison, in her early teens, Lizzie was on the road at age 16.
Described as a 'true songbird' and a 'national treasure', her musical life has been something of a wild ride between international signings, two top-ten albums, a top-fifteen pop debut, two European tours, concerts in Asia and Australia amongst others, a smash-hit charity single, two semi-finalist songs in the International Songwriting Competition, a song co-written with P-MONEY in the Kiwi film Born To Dance and countless national anthems and tours. Lizzie's connection with Eden Park is a special one. She has performed the national anthem to sold-out crowds at countless sports clashes and also sang at the funeral of legendary ex-All Black Jonah Lomu, held at the stadium. The musician is also a keen sport fan and attends matches at New Zealand's national stadium. Among other interests, Lizzie is also the intellect behind Villainesse.com; an online media project aiming to create smart, 'no-filter' media for young women.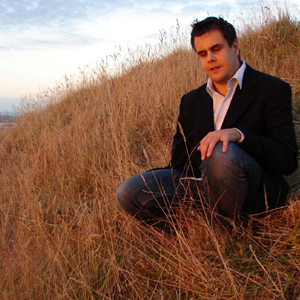 Jono Heaps
Jono is a much-loved Auckland based musician who is often spotted busking on Queen Street or at morning markets. Jono is both a classically trained singer and piano player and composes his own music.
He thrives from performing and interacting with locals and tourists alike which is why he is thrilled to be involved in the stadium's 'Pianos in the Park' initiative which will create avenues for promoting New Zealand music at Eden Park.
"I remember sitting in the stands of Eden Park with my family at the opening ceremony of the 2015 Rugby World Cup, feeling a great sense of pride in my country as the All Blacks came out of the tunnel for the first time that tournament. Eden Park has featured prominently in quite a few memories for me over the last twenty or so years. Plus, it's an iconic part of the city I love so much."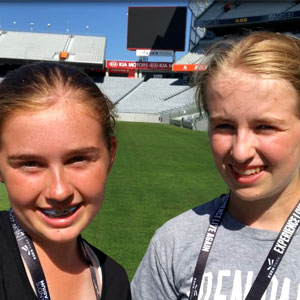 Kidterns
We are pleased to welcome our first ever 'Kidterns' (Kid Interns) to the Park. As members of The Hood the girls offer great ideas and insights into what kids in the neighbourhood want to see more of at Eden Park and in the community.
"We are Kate and Issy, the new kid interns at Eden Park. We are both locals that want to help Eden Park be more open to the community. At the moment we are working towards helping more children get involved with Eden Park and have some exciting ideas we're working on."
If you or your kids have any ideas that you want to share then you can email our kidterns on internep@edenpark.co.nz​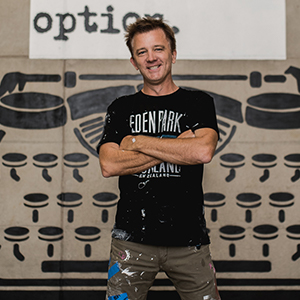 WRDSMTH
In May 2018, US street artist WRDSMTH flew into Auckland and left his mark on Eden Park in a series of permanent art installations.
Globally renowned WRDSMTH has previously collaborated with Banksy and holds a similar somewhat anonymous reputation within the international street art community.
The Los Angeles-based artist embraced the local community flavour at the stadium and designed custom works which can be seen both inside and outside of Eden Park.