Partnerships
If you're interested in discussing Partnership Opportunities with Eden Park, please contact our Commercial Manager Duncan Blomfield on +64 27 456 1250.
Partnership opportunities at Eden Park continue to evolve as we partner with new brands, consumer patterns change, and our economy adjusts to ever-changing commercial pressures. Our team is committed to delivering value to ensure the relationship is more than just a sign on the grandstand. Between balancing traditional benefits and innovative opportunities, our partnership with STIHL is a fantastic example of leveraging expertise and reputation from two globally-recognised brands – including our Head Groundsman Blair Christiansen who has almost two decades of experience at the Park! Special thanks to FUSE and STIHL for their creativity and vision to look beyond the usual goalposts.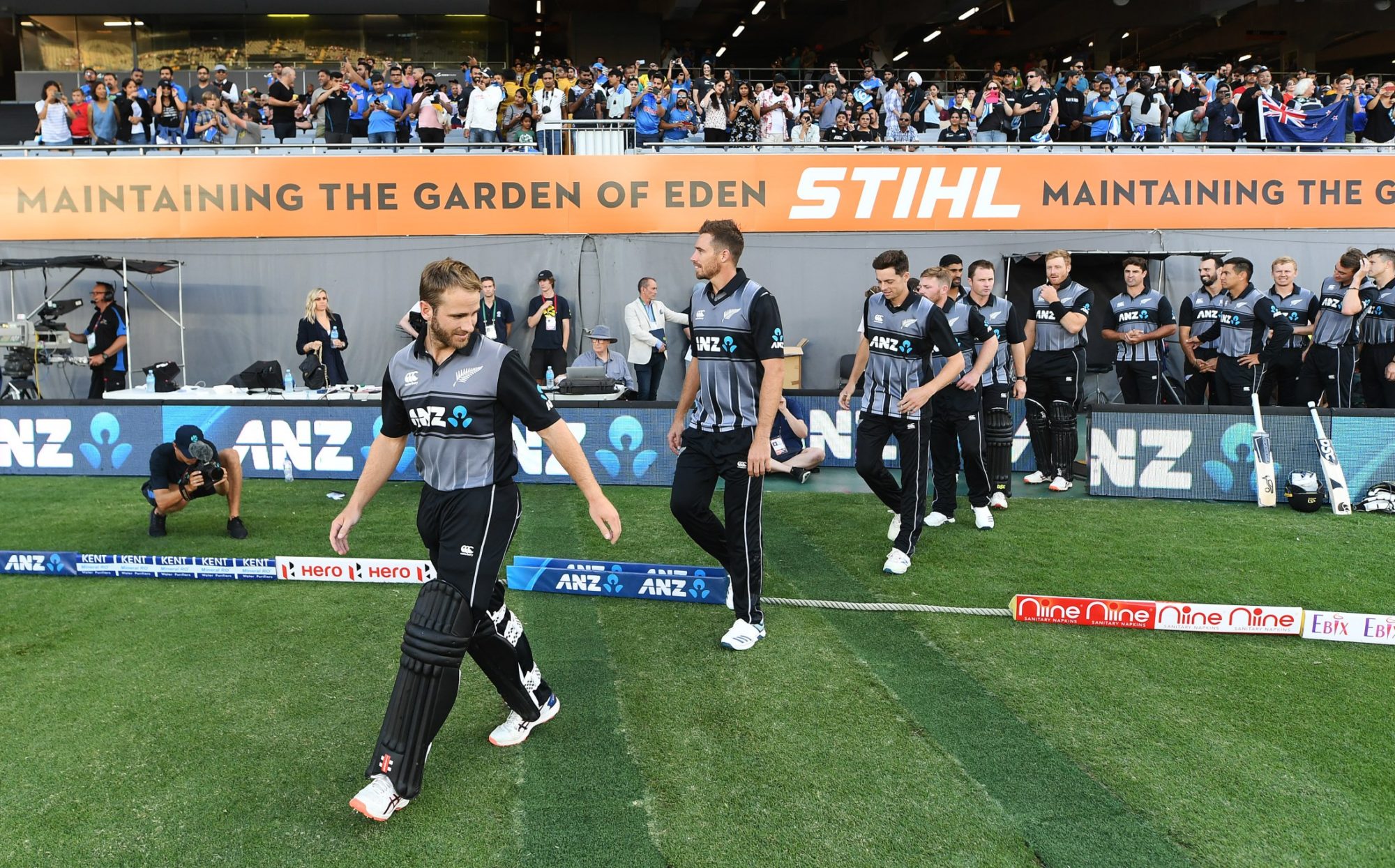 Developing Partnerships
CATEGORY PARTNER – Official Outdoor Power Equipment Partner
As an official partner of Eden Park, STIHL provides our Turf Team with all the power they need, with a superb range of STIHL Battery equipment that keeps the garden of Eden maintained year-round. Eden Park is committed to maximising the benefit of partnerships through innovation. What started as a conversation around prime exposure during international fixtures (in the form of static signage), was developed through STIHL, FUSE Network, and Eden Park, into a partnership that has delivered content creation, social competitions, and equipping the turf team with the STIHL Battery range.
Content Creation – Blair's Backyard
Brand Engagement
Eden Park is Aotearoa's national stadium and is a globally renowned and iconic brand, located in central Auckland. Over the coming years Eden Park will play host to three World Cups (Rugby, Cricket & Football), alone, these events will reach 2 billion people globally. Locally, lead by Te Matatini 2022, Eden Park will continue to be a critical community and cultural asset hosting over 1,000 functions per annum and over a half a million visitors annually, from function guests all the way through to the passionate supporters of the Blues, Auckland Rugby, Auckland Cricket, BLACKCAPS, ALL BLACKS, Wellington Phoenix, and more!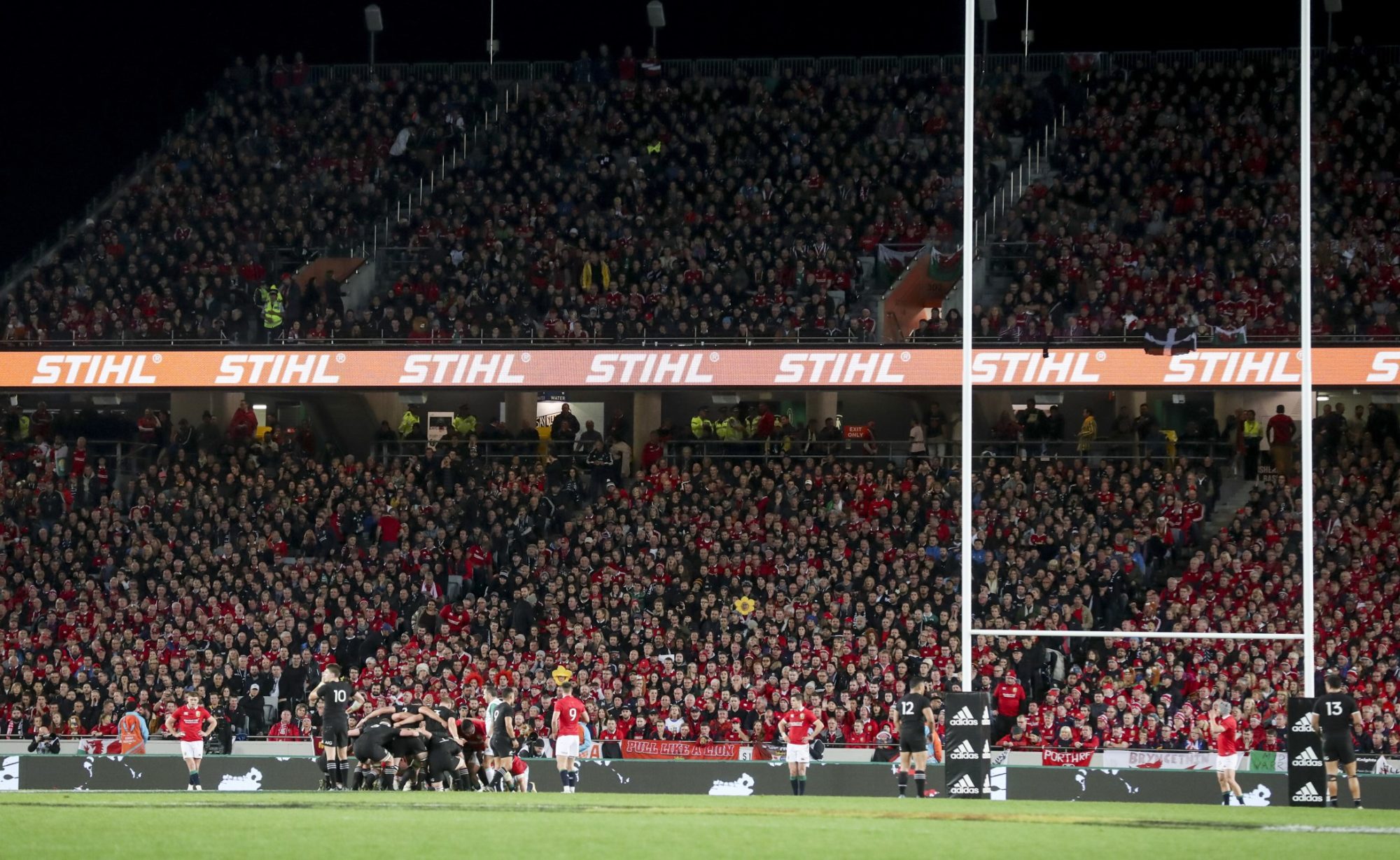 Social Integration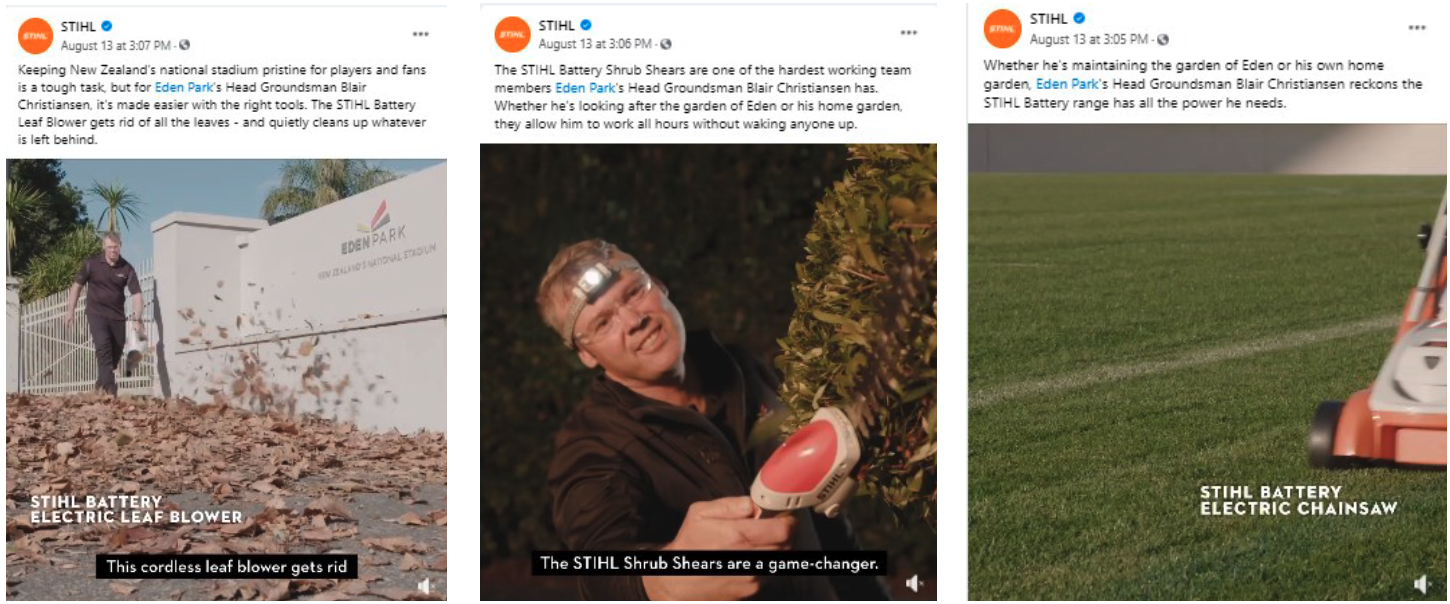 Equipment Supply

A message from STIHL
"At STIHL we love the idea that Eden Park is not only the national stadium, it is our most famous back lawn… not just a venue or a brand, we see passionate people who have a devotion to the garden of Eden, so Eden Park was perfect! To tell the story of our powerful extensive battery tool range we asked the Turf Manager, Blair Christiansen, to tell our story. This combination of the stadium brand and such a credible personality gave us a platform to take consumers behind the scenes at Eden Park and to see first-hand how STIHL battery garden tools perform."
Partner with Eden Park
Tradition and innovation collide as New Zealand's national stadium leverages the facility 365 days a year to ensure benefits for partners extends beyond event day. Through tailored partnerships the Eden Park team can create audience, brand and business alignment resulting in the ever important ROI. Partnership benefits can include:
Category Exclusivity – "Official Status"
Sales & Supply Ownership
Corporate Suites & Memberships
Branding & Advertising
Commercial Venue Use
Activations
Commercial Filming
Content Creation
Eden Park Experience Integration
Community Integration
If you're interested in discussing Partnership Opportunities with Eden Park, please contact our Commercial Manager Duncan Blomfield on +64 27 456 1250.